Painted Headboard
{If you're new here, you may want to follow me on Facebook, Twitter & Pinterest.}
I'm still painting things…
I found this amazing headboard at a flea market last summer. It was love at first sight. Seriously, my heart skipped a beat.
I love old furniture, but I do get a little creeped out by used fabric pieces. The velvet upholstery was in perfect condition, but I didn't know where this headboard had been. And, I was asking MY GUESTS to lay their heads next to a used fabric headboard. So, I decided to seal all that scary stuff in with paint.
I painted the frame of the headboard in Annie Sloan Paris Gray chalk paint. To see more about how to use chalk paint, click HERE.
I also painted the upholstery with Annie Sloan Paint, but I used Pure White and clear Annie Sloan soft wax.
The first step is to water down the paint for the fabric. I did a 1:1 ratio – 1 part paint to 1 part water. (I did clean the upholstery before I painted it by washing it down with Mr. Clean. I'm not sure how much that did, but at least I tried.)
After you have your watered down paint ready, start painting!
I've done an upholstered fabric chair (to see more about that project, click HERE), but this velvet was new to me. It really SOAKS up the paint. I painted layer after layer after layer…
Finally, I got tired on the last layer and used chalk paint without it watered down. My goal was to not have the green color shine through, and I probably did close to 4-5 coats of paint. I used most of my can of paint to complete this project. (?!)
Once I had (finally) completed the painting portion, I let it dry. Drying takes a while since you soak the upholstery in the process. I had to wait a full 24 hours before I began the next step.
I lightly sanded the paint before I waxed.
After I sanded, there was chalk paint dust everywhere. I used a hand vac to sweep it up before I began waxing.
I added two layers of wax, and then I took my lint free cloth (an old tshirt) and rubbed in/buffed the wax.
I let the wax set a couple days, and then I set the headboard up in my guest room.
Want to see more about my guest room? Click HERE.
.
Subscribe Here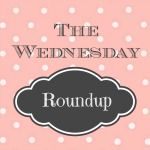 Posted by
sincerely, sara d.
| 64

comments